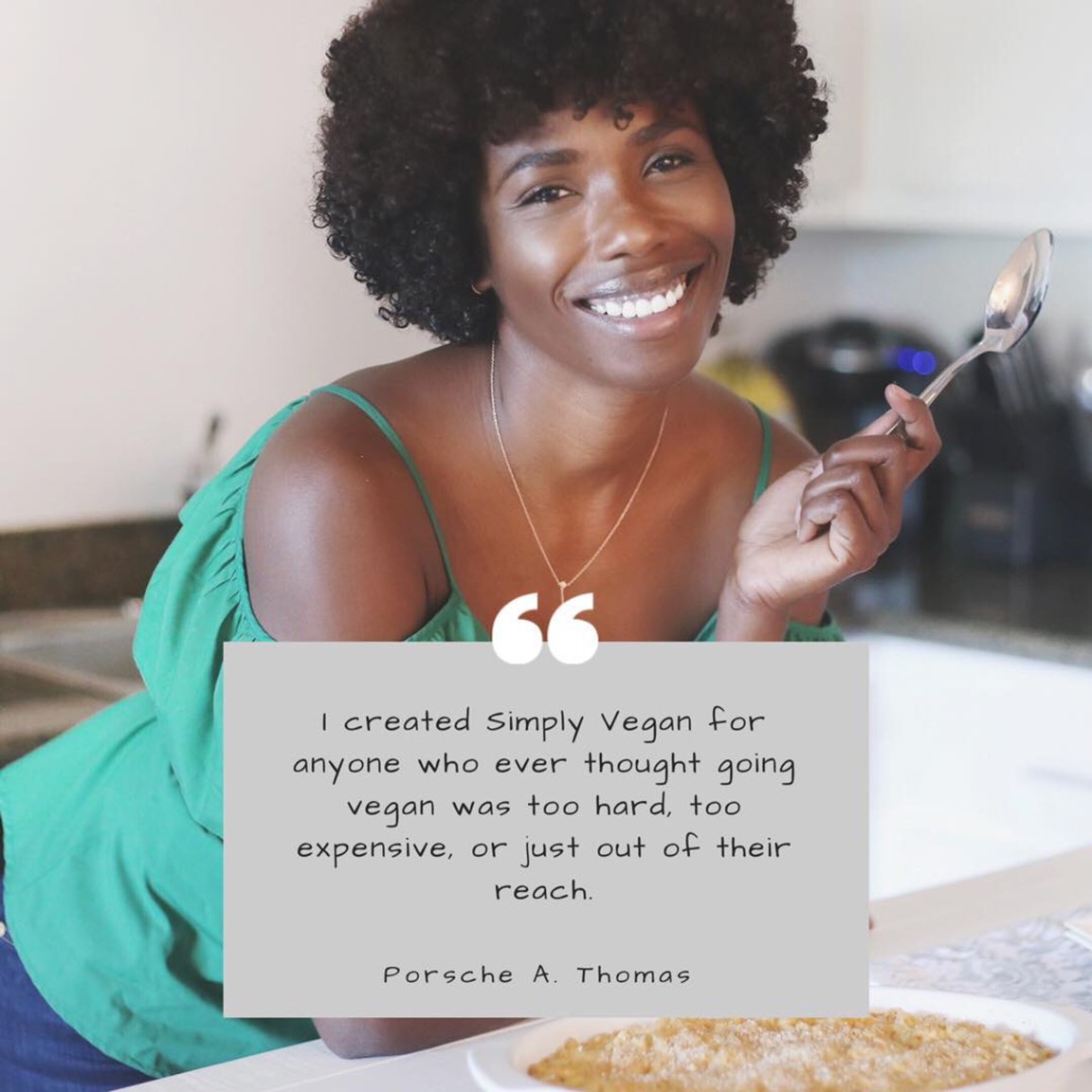 Russell Simmons Says "Begin Your Vegan Journey With Porsche Thomas"
If you've been thinking about going vegan, but have no clue where to begin, get my friend's and personal chef's Porsche Thomas' online course. It's the ultimate vegan diet starters guide!
You may have tried to go it on your own, but found that there was a lot of conflicting information online, no way to filter through online recipes to find the yummy ones, and so many options for products that it just became too overwhelming.
Porsche can help. She created Simply Vegan for people just like you. Going vegan doesn't have to be hard or stressful.
Simply Vegan is open now, but it won't be for long. It closes Sunday night, July 29th at 11:59pm PST. Here's what you get when you sign up now.
Lifetime Access to the 3-Part Course
All lessons accessible from the comfort of your home
Bonus Shopping List and Cheat Sheet to ease your transition
Immediate access to the private Simply Vegan Course Facebook support group
30-Day Unconditional Money-back Guarantee if you're unhappy.
You don't want to miss out on this!
CLICK HERE TO GET THE COURSE AND BEGIN YOUR VEGAN JOURNEY.