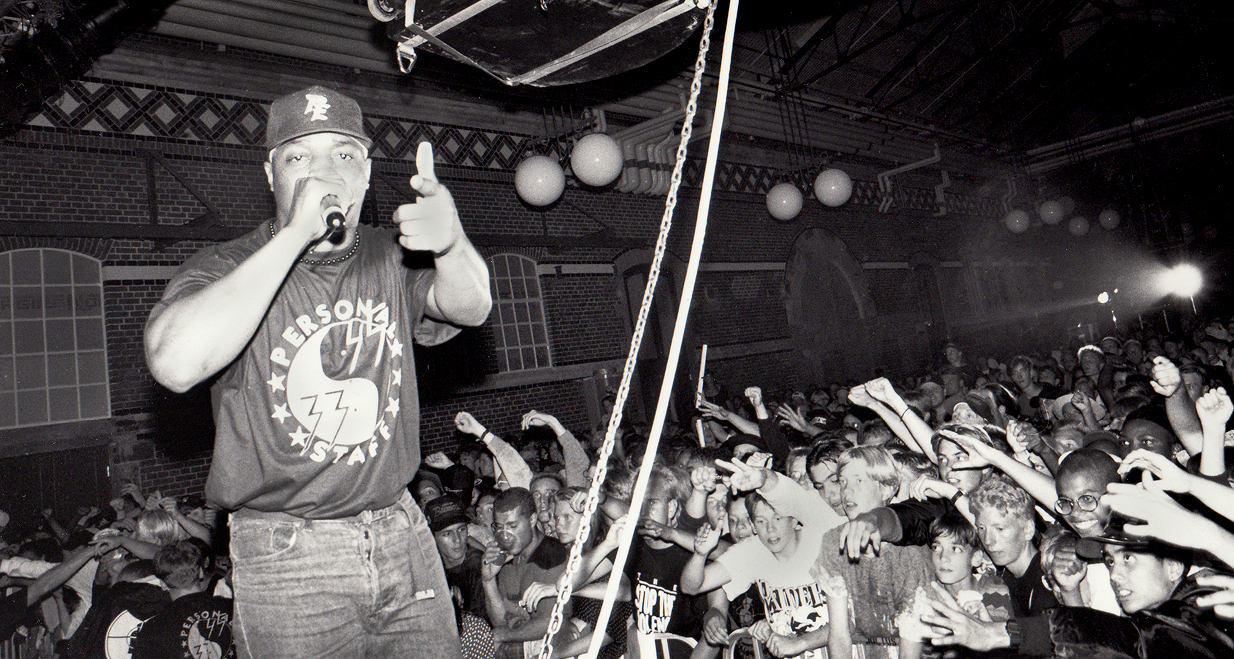 Public Enemy: Fight the Power
Chuck D, Flavor Flav, Professor Griff, Khari Wynn, DJ Lord, and the S1W group formed Public Enemy in 1986 in Long Island, NY.  Their music was known for making political commentary and expressing frustration with racial issues in America. During the late 1980s and the 1990s, Public Enemy became one of the most influential bands of all time, earning a place in the Rock and Roll Hall of Fame in 2013.  
Arguably the most important album released by Public Enemy, Fight the Power is a song with a well deserved place in American music history.  How did this song come to be, and what impact did it have on the rap and hip hop world?
While directing Do the Right Thing, filmmaker Spike Lee wanted an iconic, anthemic song for the soundtrack.  The movie, a film about racial tension in Brooklyn, NY, needed a rhythmic, defiant "rack.  Lee felt Public Enemy could produce such a song and approached them about the project in 1988.  Public Enemy's Chuck D wrote most of the song himself, inspired by the Isley Brothers's original Fight the Power, but with a modern take suited the current times.  According to Public Enemy bass player Brian Hardgroove, Fight the Power "is not about fighting authority—it's not that at all. It's about fighting abuse of power."
Russell Simmons, co founder of Def Jam Recordings, describes Fight The Power as "mindblowing."  For Simmons, the song's appeal included its musicality. It had the Public Enemy sound but without as much of the group's loud abrasiveness.  He says, "This was a record that we knew instantly was going to go everywhere. And it did." Russell Simmons believes Fight the Power is an important record because it helped to elevate hip hop.  "They were the most conscious rappers," says Simmons. "It made Run DMC and other rappers write songs that were more conscious, and that was an amazing moment."
Fight the Power was nominated for a Grammy Award in the category Best Rap Performance in 1990.  It reached number one on the Hot Rap Singles list and number 20 on Hot R&B Singles. In 1989, The Village Voice named it the best single of 1989 and in 2001 it was named as one of the "Songs of the Century" by Recording Industry Association of America and the National Endowment for the Arts.  
Photo credit:  By Foto: Jonn Leffmann, CC BY 3.0, https://commons.wikimedia.org/w/index.php?curid=36882437