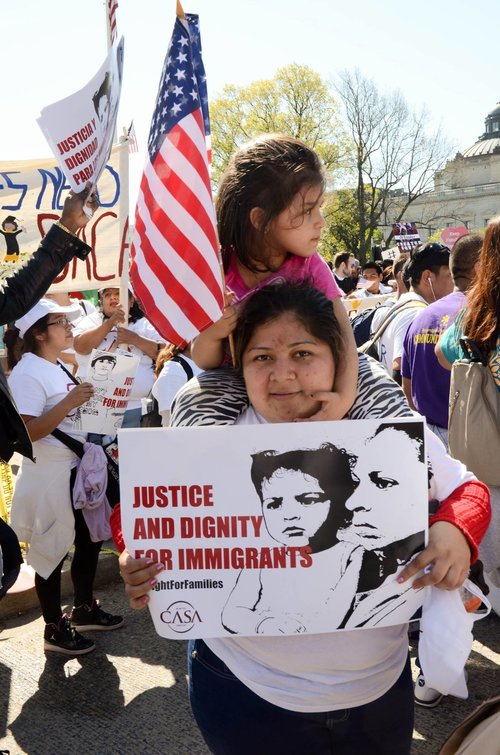 Fair Immigration Reform Movement
Very often, immigrants, especially folks of marginalized communities of color, gender, race, and ethnicity can be manipulated unjustly without any form of intervention from any individual or any group of people. For this cause, FIRM rose to the call of duty. They are a grass root movement that includes a coalition of other immigration rights movement organizations across the United States. Their goal is to develop a collective voice around comprehensive immigration reform and to address issues facing immigrants.
Mission and History of FIRM
FIRM was founded in 2000 by the Centre for Community Changes (CCC), a community organizing group concerned with the social, economic, and racial concerns of low-income people in the United States, especially immigrants.
Since 2000, FIRM has served as a hub of comprehensive immigration reform and the civil rights of immigrants in the United States. Due to FIRM's commitment to organizing and building grassroots power and leadership, it now has hundreds of organizations from every state in the nation under its umbrella.
These sub-organizations have deep roots in their local communities, giving them a mainstream influence. Their hard work allowed them to derail the inhumane and unworkable laws pushed by Congressional leaders in 2006.
FIRM's mission is to:
Support and organize youth leadership in various communities to give the next generation of immigrant community leaders a collective national voice.
Facilitate cross-cultural alliance building among America's diverse immigrant communities and native-born low-income and people of color communities.
Provide tools, information, and strategic assistance to local organizations to make positive policy changes at the local, state and national levels.
Help local immigrant rights organizations to become increasingly powerful voices for their communities.
FIRM's IMPACT
Currently, FIRM has 44 grassroots organizations in 32 states. For years, FIRM has lead, and continues to lead, the push towards a humane and comprehensive immigration reform package.
One of FIRM's leading initiatives is its Change Takes Courage (CTC) campaign, which seeks to minimize the deportation of illegal immigrants.
FIRM's CTC campaign also defends the rights of workers who are in the U.S. illegally, on the grounds that no economic recovery can be achieved by our nation without respect for worker rights as a key element. Most notably, CTC opposes the use of E-Verify, an Internet-based system that allows businesses to determine whether their employees are eligible to work in the United States.
In 2007, FIRM endorsed a series of principles advocating economic justice and an increase in the number of refugees coming into America, a declaration which it proceeded to send to Congress.
On April 23, 2010, FIRM spoke out against Arizona's newly passed immigration law (SB 1070) which authorized state police to question suspected lawbreakers about their immigration status, arguing that it codifies racial profiling. Gabe Gonzalez, CCC's national campaign director and a FIRM political strategist, declared that at its core "this [law] is about racism." He called on President Obama to put an end to this state-sponsored racism.
Following the Saul Alinsky model of social-change activism championed by CCC luminaries like Heather Booth, FIRM funnels a large portion of its financial resources into activist-training programs. Many of its top trainers are prominent figures serving in prestigious and influential positions with other organizations and institutions.
Today, more than ever, the United States needs humane, compassionate, common-sense immigration reform. FIRM works to achieve this goal. To learn more or to donate to their cause, visit https://fairimmigration.org/