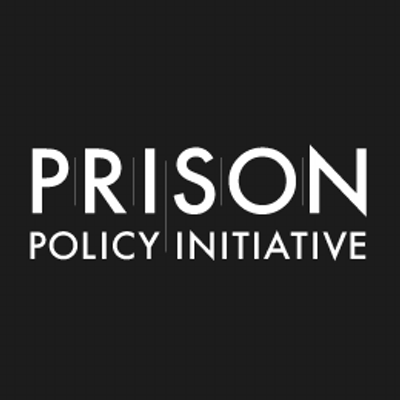 Prison Policy Initiative
The Prison Policy Initiative (PPI) is a criminal justice oriented American public policy think tank based in Easthampton, Massachusetts. It is a non-profit organization which produces innovative research to expose the broader harm of mass criminalization, and then sparks advocacy campaigns to create a more just society.
Peter Wagner co-founded the Prison Policy Initiative in 2001. The main goal of this organization is to document and publicize the way mass incarceration punishes our society. The Prison Policy Initiative acts as a source for timely, actionable data about our criminal justice system. It works to grow the movement by bringing in new supporters and making existing allies more effective.
The Prison Policy Initiative has delivered significant results on a small budget. This includes:
The tireless efforts of PPI brought justice to the prison and jail phone industry. Previously, children paid $1/minute for a call home from an incarcerated parent. Their research and advocacy forced the Federal Communications Commission to lower the cost of calls home from prisons and jails.
It uncovered the big picture on mass incarceration with Mass Incarceration: The Whole Pie. This report assembled data on everyone incarcerated or confined in different kinds of prisons, jails, and other correctional and detention facilities in the U.S. The main graphic became the most widely used visual in the field.
PPI worked hard to demonstrate that incarceration in every state, including the ones with relatively progressive policies, is out of line with the international community with the report and interactive graphic States of Incarceration: The Global Context.
It protects our democratic system from the excessive influence of the prison system. The campaign against prison gerrymandering, a practice intended to establish a political advantage for a particular party or group by manipulating district boundaries, changed the way legislative districts are drawn in four states.
It protected family visits from the greedy video call industry which seeks to replace traditional in-person visits with expensive video chats and grainy computer images. They already won cases in Massachusetts, California, Texas, Illinois, and Portland, Oregon, and continue to fight to protect families.
The PPI's publications include "Importing Constituents: Prisoners and Political Clout in New York," "Why the Census Bureau can and must start collecting the home addresses of incarcerated people," and "Phantom constituents in the Empire State: How outdated Census Bureau methodology burdens New York counties." It also published the Democracy Toolkit, an internet tool designed for rural democracy activists, allowing them to use PPI's research procedures to study their own communities.
PPI does not provide legal assistance but formulates a list of organizations that do provide this type of help. To learn more or to make a donation, please visit https://www.prisonpolicy.org/