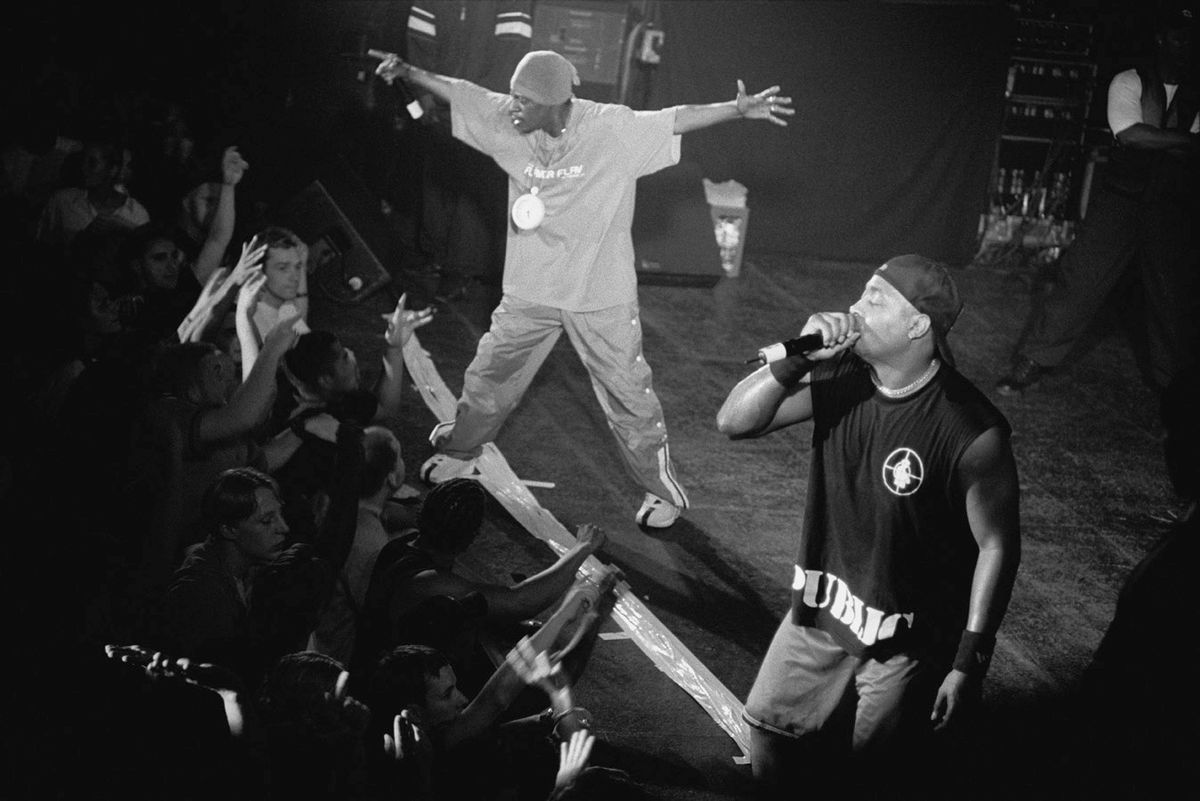 Def Jam Recordings: In the Beginning
The origins of Def Jam Recordings are well known. Founded in 1983 by Russell Simmons and Rick Rubin, Def Jam Recordings quickly became one of the most successful – and important – black owned record labels in the United States. Their earliest artists went on to have incredible careers with longstanding influence on the music industry.
One of the first, and most well known, groups to release a record under the Def Jam label was The Beastie Boys. Comprised of members Adam "Ad Rock" Horovitz, Adam "MCA" Yauch, and Michael "Mike D" Diamond, Beastie Boys released their first single, titled Rock Hard, with Def Jam in 1984. This was followed up by the release of their Licensed to Ill album in 1986. It was the first rap album to hit number one on the Billboard 200 chart and the best selling rap album of the 1980s. Beastie Boys toured with Madonna, LL Cool J, and Run DMC, earning themselves a reputation for partying. Although the group disbanded after the tragic death of Adam Yauch from cancer in 2012, Beastie Boys' music continues to be a staple on radio stations and MTV.
Another early Def Jam artist, LL Cool J, hails from Queens, New York. Born James Todd Smith in 1968, LL Cool J was signed by Def Jam and released the single I Need a Beat in 1984. The single did so well, it helped to cement the success of the Def Jam label. LL Cool J became one of the first rappers to achieve mainstream success. He toured with Run DMC and the Beastie Boys and has a career that has spanned decades. LL Cool J branched out into acting with roles in the movies Wildcats and Any Given Sunday, among others, and television shows such as NCIS Los Angeles and Lip Sync Battle. He's written four books, won two Grammy Awards, two MTV Video Music Awards, four NAACP Image Awards, and three Soul Train Music Awards.
Last, but certainly not least, Def Jam Recordings signed Public Enemy in the late 1980s. Considered a controversial but critically important part of American rap history. Fueled by the tensions and concerns of the African American experience, group members Chuck D, Flavor Flav, Professor Griff, Khari Wynn, DJ Lord, and the S1W group formed Public Enemy in Long Island, New York, in 1986. They opened for the Beastie Boys during their Licensed to Ill tour and have been nominated for numerous Grammy Awards and American Music Awards. They were inducted into the Rock and Roll Hall of Fame in 2013. Public Enemy's socially and politically conscious approach to hip hop has had far reaching effects on other genres of music, from Nirvana to Bjork.
When looking at the long standing careers of some of Def Jam Recordings' artists, it's no surprise the label had such an impact on the music industry. Beastie Boys, LL Cool J, and Public Enemy continue to impact hip hop and rap three decades later.
Image attribution: By Mika Väisänen, CC BY-SA 3.0, https://commons.wikimedia.org/w/index.php?curid=38473279