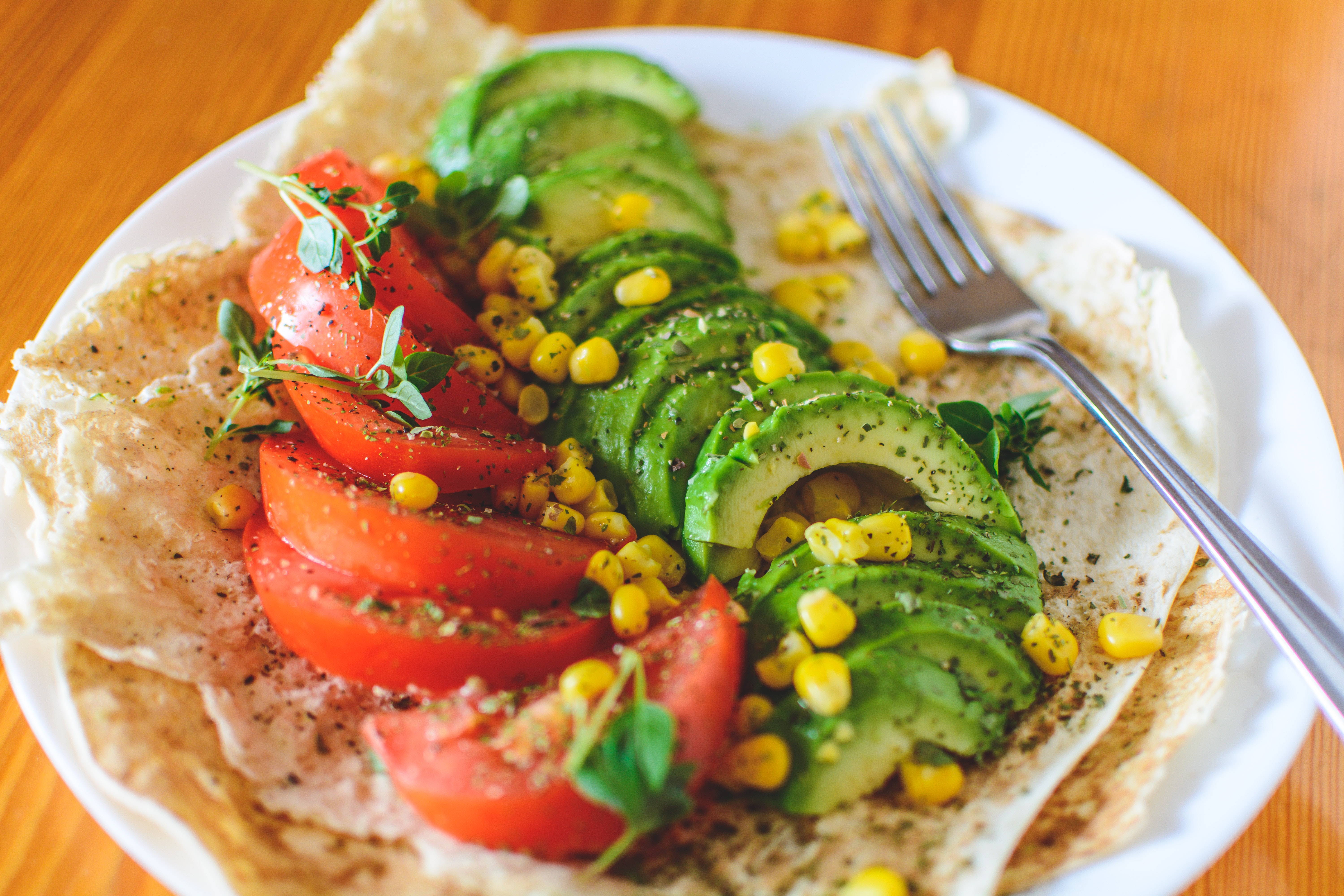 Vegan for a Day
If you've been considering adopting a vegan lifestyle but find the idea of a sudden lifestyle change daunting, you may want to ease into the lifestyle by going vegan for a day. You might be surprised at how easy (and delicious) vegan meals can be. With one vegan day under your belt, you'll feel more confident about making long term changes to your diet and improving your overall health and quality of life.
We are fortunate today to have instant access to a huge range of recipes online. To make the most of your vegan day, plan ahead by looking up meals and snacks. Be realistic about your time constraints and abilities in the kitchen when choosing recipes. For example, if your morning routine is rushed, plan for a quick and simple breakfast. You may want to pack up a lunch the night before and give yourself some extra time in the evening to make dinner.
When picking your recipes for the day, stick mainly to foods you know you enjoy rather than filling your shopping cart with items you've never tried or never cooked with. If you know you like arugula but aren't sure about kale, stick to the arugula for now. If you've never had tofu and are a little put off by the idea of it, pass it by. Eating vegan doesn't mean you have to love every non-animal food source or try to like the taste of every meat replacement on the market. Start with what you know you will enthusiastically eat. You can always branch out and try new foods as you go.
Once you have your meals planned for the day, look for ways to create shortcuts for yourself. Fruits and vegetables can be washed and chopped the night before. Some beans and grains may need to soak overnight. Dressings can benefit from a night in the fridge to let flavors merge. Knowing you won't have to spend as much time cooking take some pressure off, especially if you're used to convenience foods.
A vegan diet is far from restrictive, encompassing all of the fruits, vegetables, legumes, grains, and greens you can think of. A good mix of healthy fats, plant based protein, and complex carbohydrates from whole, plant based food sources will get you through the day with plenty of energy.
In need of inspiration? Here are some tasty vegan meal options to get you started. These recipes feature ingredients you can easily find in any supermarket and involved cooking methods that don't require special equipment.
Breakfast: Avocado toast is a delicious way to start the day. Toast a slice of 100% whole wheat, vegan bread. Mash a third of a ripe avocado and spread it over the toast. Top with a couple of tomato slices, season to taste with salt and pepper, and enjoy! If a sweeter breakfast has more appeal, try spreading a toasted slice of 100% whole wheat vegan bread with sunbutter. Top with sliced banana and a sprinkle of cinnamon and/or chia seeds.
Lunch: Black Bean Salad: Drain and rinse a can of black beans. Combine with the juice of half a lime, two tablespoons of chopped shallots, a quarter cup of chopped cilantro, half a teaspoon of ground cumin, and salt and pepper to taste. Spoon half a cup of this mixture over a couple of handfuls of arugula or the salad greens of your choice. Add a chopped bell pepper and a chopped tomato and toss to combine. Drizzle with half a tablespoon of extra virgin olive oil and half a tablespoon of red wine vinegar and toss again. You can also enjoy this mixture in a wrap!
Snacks: A piece of fruit or handful of nuts makes a great snack. Carrot sticks and hummus are another tasty option. Avoid convenience foods like chips and cookies. These things may be vegan, but they are also likely to be loaded with sugar and other processed ingredients.
Dinner: Butternut squash is packed with nutrients and versatile enough to use in a range of unexpected ways. It can make a surprisingly rich and creamy pasta sauce you won't believe is vegan. Here's how to make a memorable Creamy Butternut Squash Linguine with Fried Sage: (recipe courtesy of Cookie + Kate https://cookieandkate.com/ )
Ingredients
2 tablespoons olive oil
1 tablespoon finely chopped fresh sage
2 pound butternut or kabocha squash, peeled, seeded, and cut into small ½-inch pieces (about 3 cups)
1 medium yellow onion, chopped
2 garlic cloves, pressed or chopped
⅛ teaspoon red pepper flakes (up to ¼ teaspoon for spicier pasta sauce)
Salt
Freshly ground black pepper
2 cups vegetable broth
12 ounces whole grain linguine or fettucine
Optional additional garnishes: shaved Parmesan or Pecorino and/or smoked salt
Instructions
Warm the oil in a large skillet over medium heat. Once the oil is shimmering, add the sage and toss to coat. Let the sage get crispy before transferring it to a small bowl. Sprinkle it lightly with salt and set the bowl aside.
Add the squash, onion, garlic and red pepper flakes to the skillet. Season with salt and pepper. Cook, stirring occasionally, until the onion is translucent, about 8 to 10 minutes. Add the broth. Bring the mixture to a boil, then reduce the heat and simmer until the squash is soft and the liquid is reduced by half, about 15 to 20 minutes.
In the meantime, bring a large pot of salted water to a boil and cook the pasta until al dente according to package directions, stirring occasionally. Reserve 1 cup of the pasta cooking water before draining.
Once the squash mixture is done cooking, remove it from the heat and let it cool slightly. Transfer the contents of the pan to a blender, but keep the skillet handy. Purée the mixture until smooth (beware of hot steam escaping from the top of the blender), then season with salt and pepper until the flavors sing.
In the reserved skillet, combine the pasta, squash purée and ¼ cup cooking liquid. Cook over medium heat, tossing and adding more pasta cooking water as needed, until the sauce coats the pasta, about 2 minutes. Season with more salt and pepper if necessary.
Serve the pasta in individual bowls topped with fried sage, more black pepper and shaved Parmesan/Pecorino and/or smoked salt, if desired. Makes 4 servings.
With a little planning, eating vegan for a day can be easy and enjoyable!