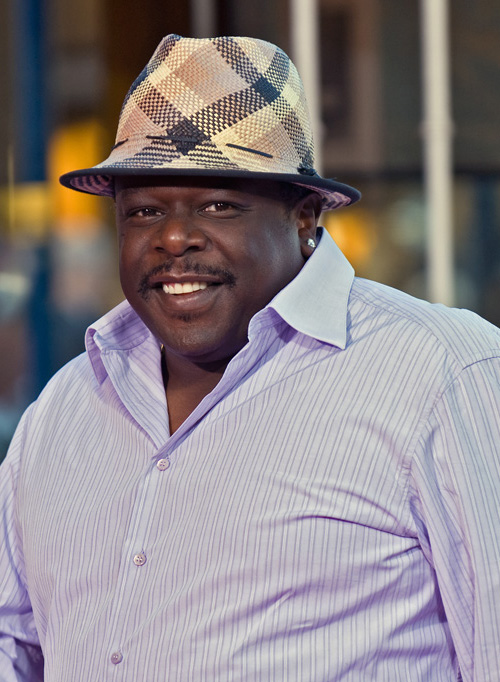 Cedric the Entertainer
Cedric Antonio Kyles, also known as Cedric the Entertainer, was born on April 24, 1964. He is an American actor, comedian, and game show host widely known as the original king of comedy.
Cedric was raised in Caruthersville, Missouri, but after junior high school he moved to Berkeley, Missouri. He is a graduate of Berkeley High School. In those days, he developed a severe rash on the top of his head that forced him to wear a hat for the rest of his career. He majored in Mass Communication at Southeast Missouri State University and worked as a State Farm insurance claims adjuster, and substitute high school teacher before becoming a full-time comedian. He is also a member of Kappa Alpha Psi. In May 2015, Lincoln University of Missouri awarded him an Honorary Doctorate Degree in Fine Arts and Humanities. He is married to Lorna Wells and they have two children, Croix and Lucky Rose. Cedric also has a daughter Tiara from a previous relationship.
In 1996, Cedric started acting by playing a role of Steve Harvey's friend in the sitcom The Steve Harvey Show. He then appeared in a range of films, including Dr. Dolittle 2, Barbershop, Barbershop 2: Back in Business, Ride, Serving Sara, Johnson Family Vacation, Intolerable Cruelty, Man of the House, Lemony Snicket's A Series of Unfortunate Events, Madagascar, and Be Cool. He became the subject of controversy when his Barbershop character made unpopular remarks about Martin Luther King and Rosa Parks. These comments were spoken in character and were part of the script.
Cedric gathered attention when he appeared as the lead comedian at the White House Correspondents Dinner. He lightheartedly remarked that he was unprepared because he thought that he would follow a humorous speech by President George W. Bush but instead followed First Lady Laura Bush, who said he was "hilarious" and "probably the funniest person" she had ever met. He was inducted to the St. Louis Walk of Fame on June 7, 2008. His star is at 6166 Delmar. In 2003, Cedric was featured in the Korean rap artists Drunken Tiger on their album 'Foundation' on the 17th track. He won a Grammy for his performance.
Def Comedy Jam is an HBO television series produced by Russell Simmons. The series aired from July 1, 1992 to May 2, 1997. The show launched the careers of several African-American stand-up comedians. Cedric the Entertainer is one of them. The show provided the artists a recognizable style, with its own clichés. "Whassssup," Cedric the Entertainer said after grabbing the microphone, echoing the introduction of many other comics, before the deadpan punch line, "I wrote that." The show gave Cedric a huge boost in his acting and stand up career.
Photo credit: By Anthony Citrano, CC BY 2.0, https://commons.wikimedia.org/w/index.php?curid=8202617