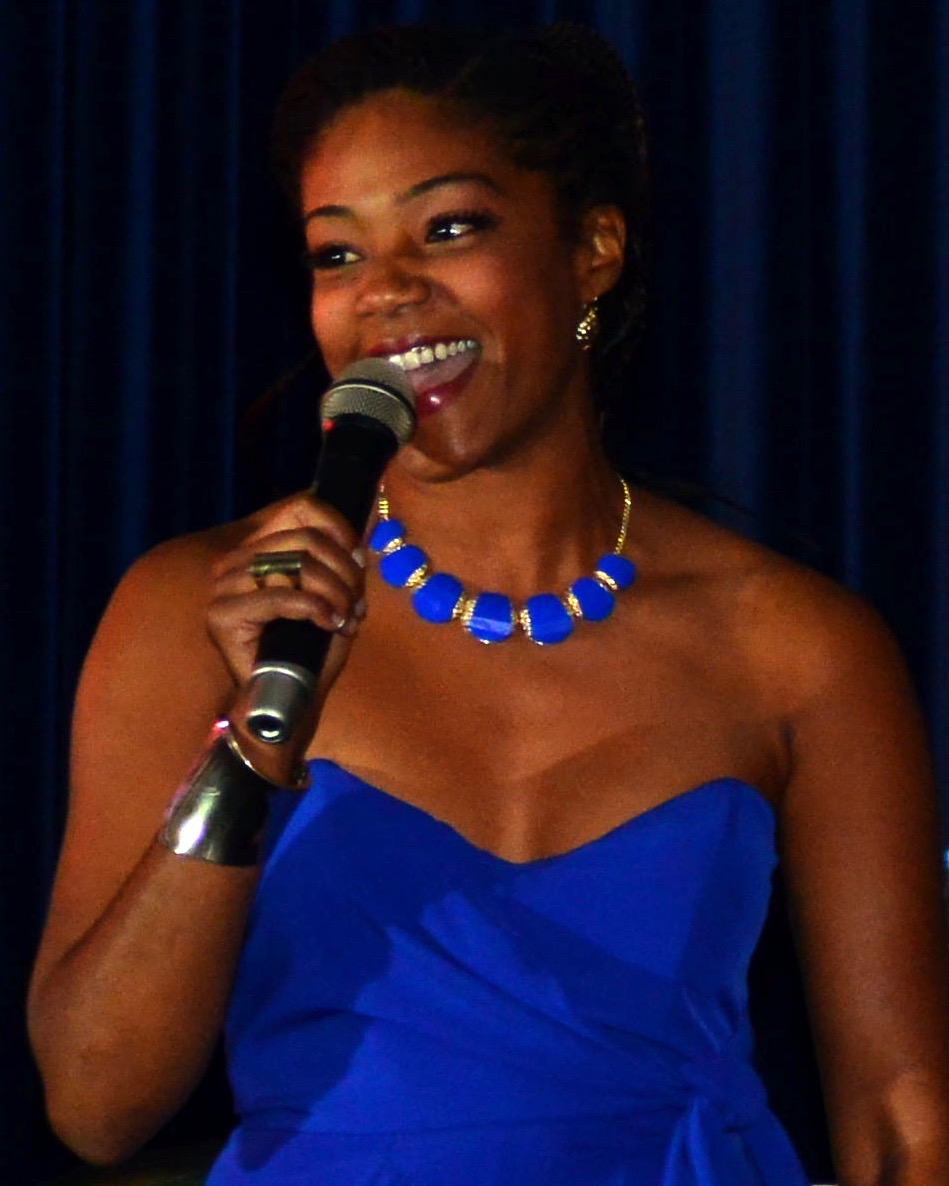 Tiffany Haddish
Tiffany Sarac Haddish is a popular African-American comedian and actress. For years, she appeared in supporting roles in TV shows and movies until she became a part of the ensemble cast of Girls Trip in 2017, a hilarious comedy about four female friends who travel to New Orleans to attend a Festival. The success of the film became a defining moment for Haddish. In December on 2017 she published a memoir called The Last Black Unicorn and earned critical acclaim, including a prestigious award from the New York Film Critics Circle. She won an Emmy Award in 2018.
Haddish was born on Dec. 3, 1979, in Los Angeles, CA. Her father left the household when Haddish was young and she did not see him again until she became an adult. When Haddish was 13, her mother was in a car accident and afterwards was diagnosed with schizophrenia. Hadish then entered the foster care system for a time before going to live with her grandmother. She married and divorced William Stewart twice.
Haddish was seen in a handful of movies before Girls Trip, including Meet the Spartans (2008), Keanu (2016), and others. She started her career in television with initial appearances that included small roles on My Name Is Earl, That's So Raven, and It's Always Sunny in Philadelphia. She went on to recurring roles in the BET reality-TV spoof Real Husbands of Hollywood, Tyler Perry's If Loving You Is Wrong on the Oprah Winfrey Network (OWN), and The Carmichael Show on NBC.
Haddish won a co-starring role in The Last O.G., a new TV comedy series that premiered on TBS in the spring of 2018. She became a commercial spokesperson for Groupon, a company whose services she herself uses.
Riding on her new wave of celebrity, Haddish was tapped to host the MTV Movie & TV Awards in June 2018. In August, it was announced that the comedian had agreed to her own hour-long stand-up special on Netflix. In September 2018 the actress teamed up with Kevin Hart to star in the comedy Night School.
In addition to critical praise and a prestigious award following the Girls Trip release, she guest-hosted Saturday Night Live in November 2017, becoming the first African-American female comedian to ever guest-host the show in its 43-year history. The following year she won her first Emmy for her participation, in the Outstanding Guest Actress in a Comedy Series category.
Haddish's first big break in comedy was landing a spot in Bill Bellamy's Who's Got Jokes? She later appeared on sketch comedies such as Daman Wayans' The Underground, Nick Cannon's Short Circuitz, and Russell Simmons' HBO series Def Comedy Jam.
Haddish's set in Def Comedy Jam proved the show was always in touch with the latest and greatest in comedy. Following her set, Haddish interviewed Melanie Comarcho, Sheryl Underwood, and Adele Givens, all black women who helped create Def Comedy Jam but hardly received the recognition they deserved by the media industry at large.
Photo credit: By U.S. Air Force photo by Staff Sgt. Eric Summers Jr. – https://www.incirlik.af.mil/News/Photos/igphoto/2000902791/ – ID 131021-F-VH066-357, Public Domain, https://commons.wikimedia.org/w/index.php?curid=67124091