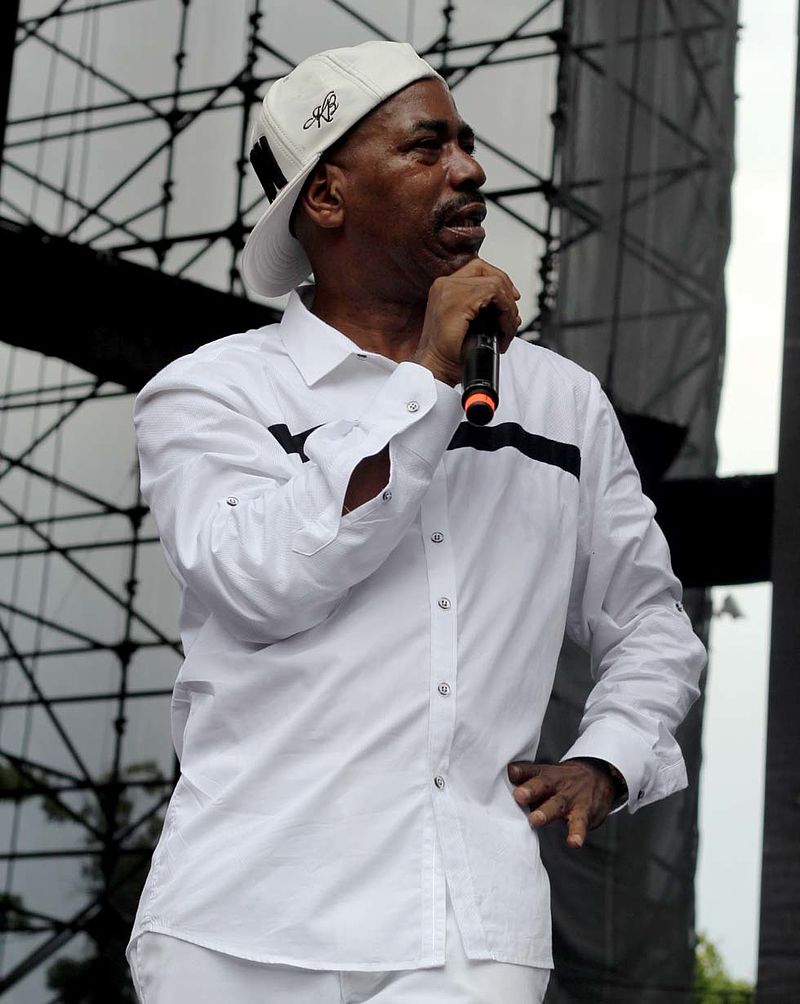 CHRISTMAS RAPPIN by Kurtis Blow
When Christmas Rappin first dropped in the late 70s, who didn't fall in love with its sweet lyrics? It was the first-ever successful Christmas rap song and tells the story of Santa joining the fun and dropping in at a Christmas party.
'Twas the night before Christmas and all through the house
Hold it now! Wait, Hold it. That's played out. Hit it!'
It was the first of Kurtis Blow's songs to rock the music industry with its new vibes. In 1979, he was just 20 years old when he was signed by the major label Mercury Records. Mercury released "Christmas Rappin" and more than 400,000 copies were sold. As the first rap song ever released on a major album, "Christmas Rappin'" was a notable moment in rap and hip hop history.
Formerly known as Kurtis Walker, he was born on August 9, 1959 in Harlem, New York City. He got his first experience as a DJ in grade school. He began spinning his own tracks under the name Kool DJ Kurt. He got a fake ID to sneak into New York City clubs to hear other DJs perform. In 1976, he served as a program director for a college radio station and started hanging out with Russell Simmons. Blow and Simmons started their own club called "Night Fever Disco" in Hollis Queen. Both friends worked very hard to achieve the level they are now at. Simmons did the promotions, booked the nights, and Walker DJed the house.
DJ Kurtis knew that he wanted to achieve so much more than this. He never stopped trying to find his chance to become an MC and with the help of Russell, he got that chance. During the promotion of his club, Simmons met Robert Ford, who was impressed enough to give Simmons his card and an offer to reach out.
Kurtis recorded his first rap song with the help of producers Robert Ford and J.B. Moore. Both producers took Kurtis to Mercury Records and he was signed with 2 single deals on the condition that if his singles were successful, he would be signed for an album deal. Christmas Rappin' was the 1st single, and what a success it was! The second single was "The Breaks" which is the first rap song to be certified as a gold record, selling over 500,000 copies.
He released 10 albums over the course of 11 years. The 2nd album was top 50 Pop Album "Deuce" which was a big hit across Europe. Following "Party Time" and "Ego Trip", he became a superstar. The song "If I Ruled the World" was a top 5 hit on Billboard's R & B Charts.
"Christmas Rappin'" was not just a song; it was a sign that rap music had the potential to become mainstream. Although Kurtis went on to many achievements and hits, the importance of "Christmas Rappin" to the growing hip hop and rap community can't be overestimated.
Photo: By Moe N Reed – Own work, CC BY-SA 4.0, https://commons.wikimedia.org/w/index.php?curid=46731019