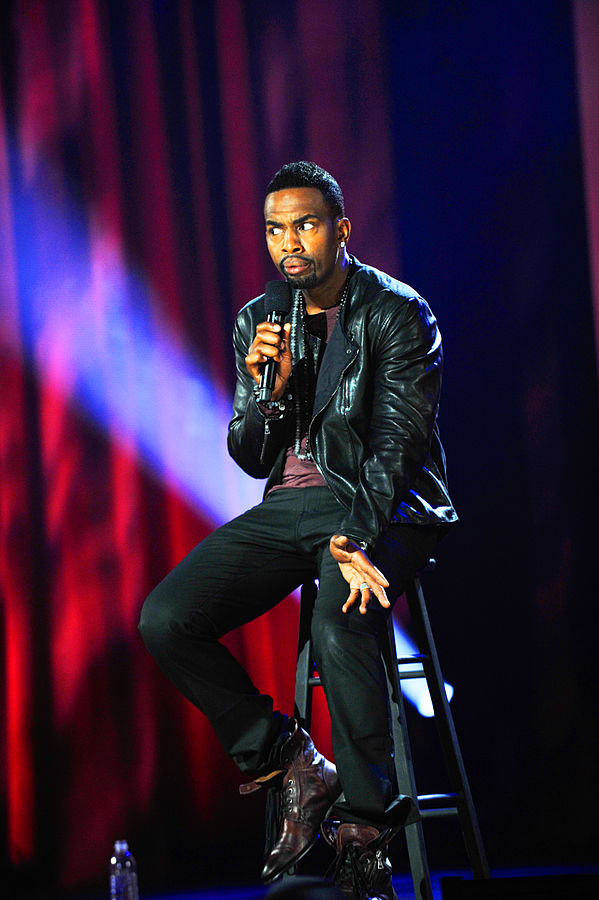 Bill Bellamy
Bill Bellamy was born on April 7, 1965 in Newark, New Jersey. He majored in economics at Rutgers University, which is where he first began performing stand up. Bellamy perfected his stage presence and routine at small comedy clubs throughout the country before making his way to more well known stages such as The Improv, The Comic Strip, and The Comedy Store in Los Angeles.
Bellamy's biggest break came when he appeared on Russell Simmons's Def Comedy Jam. During this infamous performance, Bellay coined the phrase "booty call," which became the name of his first comedy special on Showtime.
Bill Bellamy now also hosts his own show by the name of "Bill Bellamy's Who's Got Jokes." This popular show is now in its 4th season. He is also the executive producer.
During his career with MTV, Bellamy was a popular VJ for several MTV shows including MTV Beach House and MTV Jams. After this stint, he went on to pursue his acting career more seriously by starring on a variety of movies such as The Brothers, Any Given Sunday, How to Be a Player, Fled, Getting Played, and Love Jones.
Bill also made fleeting appearances on the television show Kenan and Kel and was the voice of Skeeter on the Nickelodeon show Cousin Skeeter.
In 2002, Bellamy played a co-starring role (alongside Tiffani Thiessen and Peter Facinelli) on the show "Fastlane" which aired on the Fox Network. In addition, Bill Bellamy was a frequent roundtable guest on Chelsea Lately (a late night talk show on E!).
Bellamy has also hosted a variety of shows, with seasons 5 and 6 of NBC's Last Comic Standing being the most well-remembered.
In recent years, Bill Bellamy has starred in other TV shows. For example, in 2014, he played Councilman Powell in Hot in Cleveland, as well as voicing the character of Marcus Hill in the NARC video game.
photo credit: By LOL Comedy from Hollywood – Bill Bellamy 8, CC BY 2.0, https://commons.wikimedia.org/w/index.php?curid=19697461