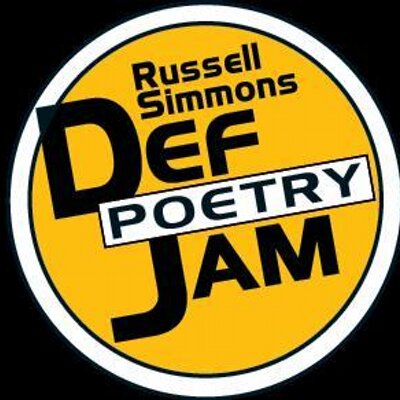 Def Poetry Jam
Def Poetry Jam, also known as Russell Simmons Presents Def Poetry, was a spoken poetry show that aired on HBO from 2002 to 2007. Created by Deborah Pointer, Bruce George, Danny Simmons, Russell Simmons, and Stan Lathan, the show was an excellent way for both amateur and wannabe spoken word poets to showcase their talent. The series also featured performances by famous musicians and actors.
Each episode of Def Poetry Jam ended with a word of thanks by Russell Simmons. Viewers enjoyed the work of famous, talented poets including Nikki Giovanni, Sonya Sanchez, The Last Poets, and Amiri Baraka.
Def Poetry Jam was never technically considered as a poetry slam per se, but it did have a great influence on the same movement. Most artists who did well on the show also excelled at slams and many continue to write slam poems and perform in poetry slams to this day.
Although Def Poetry Jam continues to be a highly popular series and is loved by millions, it has been the victim of criticism. For example, Marc Smith (founder of poetry slam), states that Def Poetry Jam is highly commercialized and diminishes the authentic value of performance poetry general. The flip side of the coin is the reach to wider audience. Def Poetry Jam introduced the art form to countless people who might not have otherwised experienced it. The show also provided a platform for underrepresented poets of color.
Def Poetry Jam ran as a series on HBO for six years and enjoyed six acclaimed seasons. Def Poetry Jam's producers are developing a similar show by the name of Brave New Voices which features teenage slam poets and is reminiscent of their previous series.